2022.01.25 (Tue)
NEW PRODUCT
Musou Clearing Saw Blade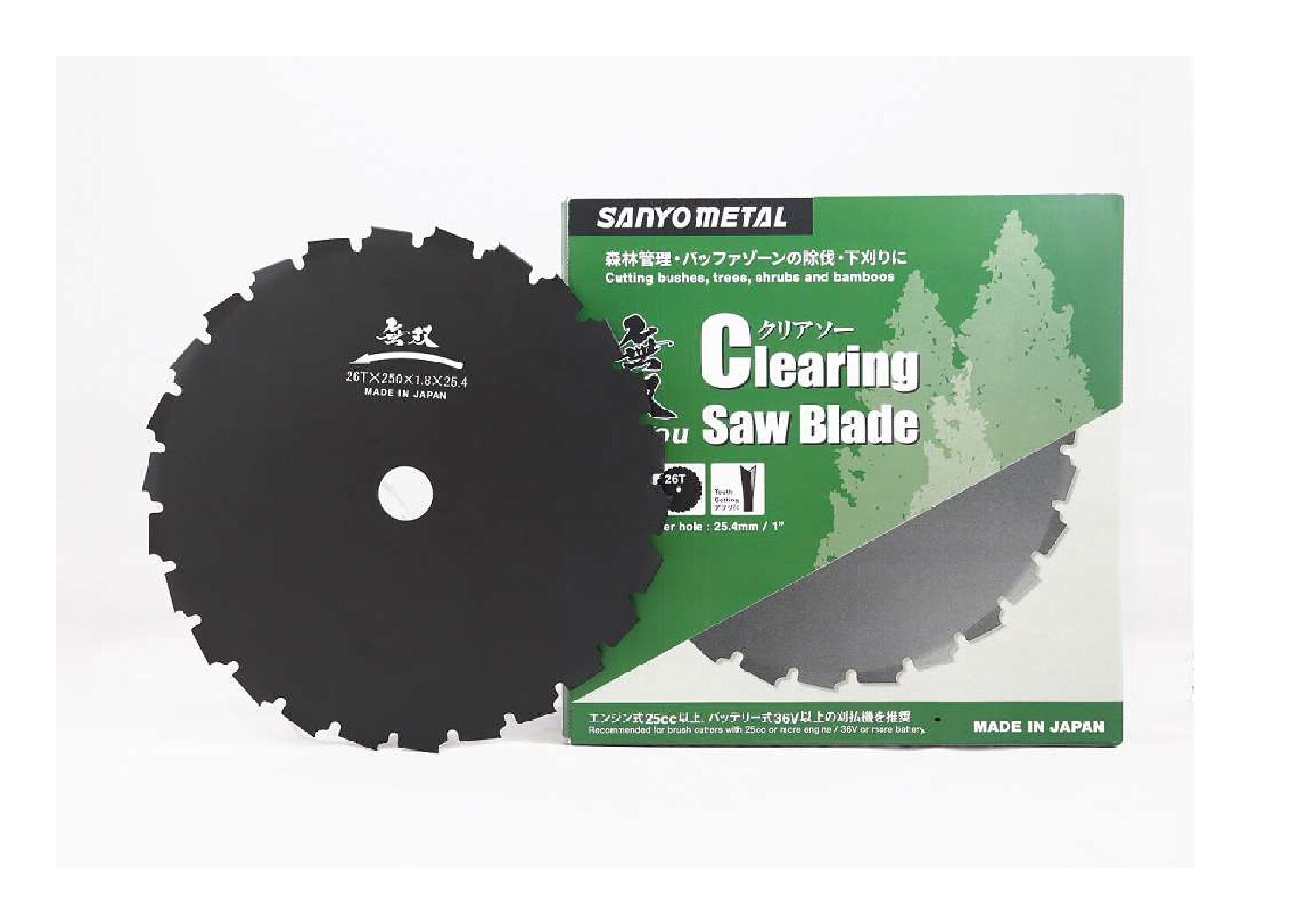 Hello, everyone!!
It's Ryoji of Sanyo Metal who make blush cutter blades and TCT blades etc...
I'm sorry not to update for long time...
Did you have great new years holidays?
I hope you had....
By the way, I want to introduce our new YouTube video today!
It is MUSOU Clearing Saw Blade!!
Some of you may had heard the name before...
Because I posted about it in September/2021!
(Please check it!→https://www.sanyo-mt.co.jp/en/2021/09/06/musou-clearing-saw-blade/)
The Clearing Saw finally achieve its debut!!
For you look this blade first time, I want to rewrite some characteristics.
1. Allow to cut small trees like bushes. (You don't need to carry chainsaws to cut small trees!!)
2. Big tooth setting having very good sharpness and durability. (So, you don't need to make set tooth by yourself!!)
3. Good fuel efficiency and safeness
4. No windows on blade (It prevents from tangled grass)
5. Economical by Easy grinding blade
→By these points, I can recommend this blade to people who....
・Cutting small trees with chainsaws until now
・Weeding and Thinning out
・Adjusting Buffer zone
・Cutting Bushes and bamboos
You can do Forest management and mowing etc... with only this blade!!
Please try it out!!
If you are interested in our blades, please feel free to ask us!
→export-dept@sanyo-mt.co.jp
I'm waiting for your contact!!
Thank you