How to choose a Brushcutter blade
Hello!!
This is SANYO METAL which is a manufacture of a variety of cutting blades for agricultural,
gardening and horticulture use as you already know!!
There are various kinds of blades for cutting grass.
What should I choose?
Today, I will explain two types of blades.
Brush cutter blade (Metal blade)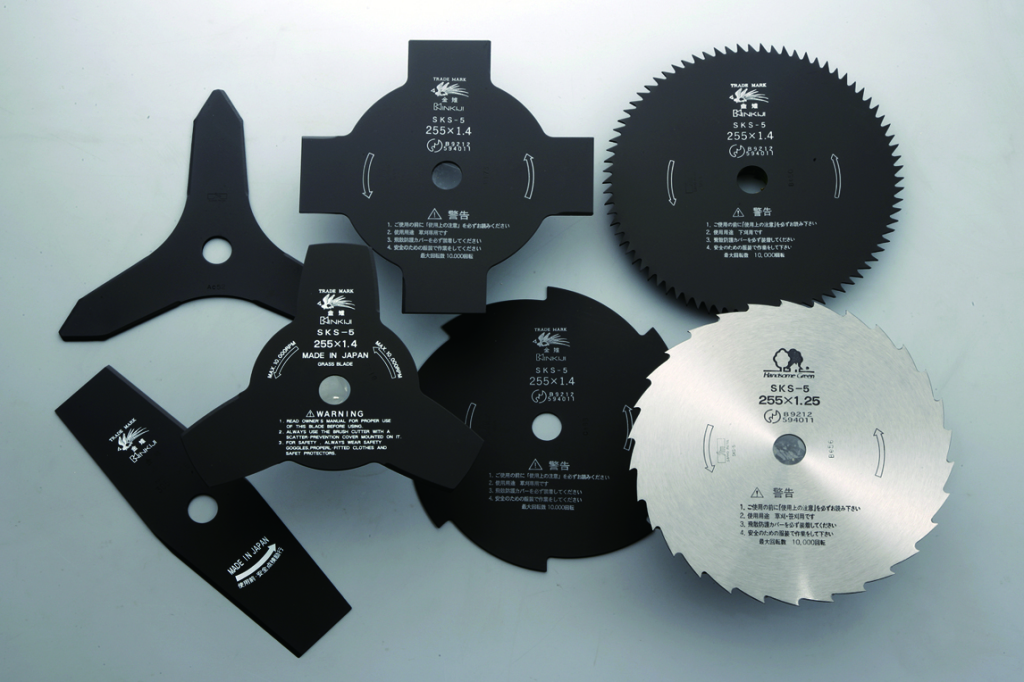 These blades are edged by directly grinding the metal.
There are various types of blades depending on the application, from 2 blades (diamond shape) to 80 blades(Circle).
Basically, these blades are suitable for mowing soft grass, but 22 teeth, 30 teeth and 80 teeth blades can cut small diameter trees.
Depending on the quality of the material, the sharpness will decrease in about 30 minutes to 1 hour.
If sharpness decreases, sharpness can be recovered by regrinding.
The blade can be used repetition and economical.
It is better not to buy cheap blades because the performance depends greatly on the quality of the metal.
Cracks, vibration, and bad durability may be occured.
Our company uses SKS-5 material made in Japan, heat treatment by its own equipment and manage the hardness, so it can be used safely.
Tungsten Carbide Tipped Saw Blade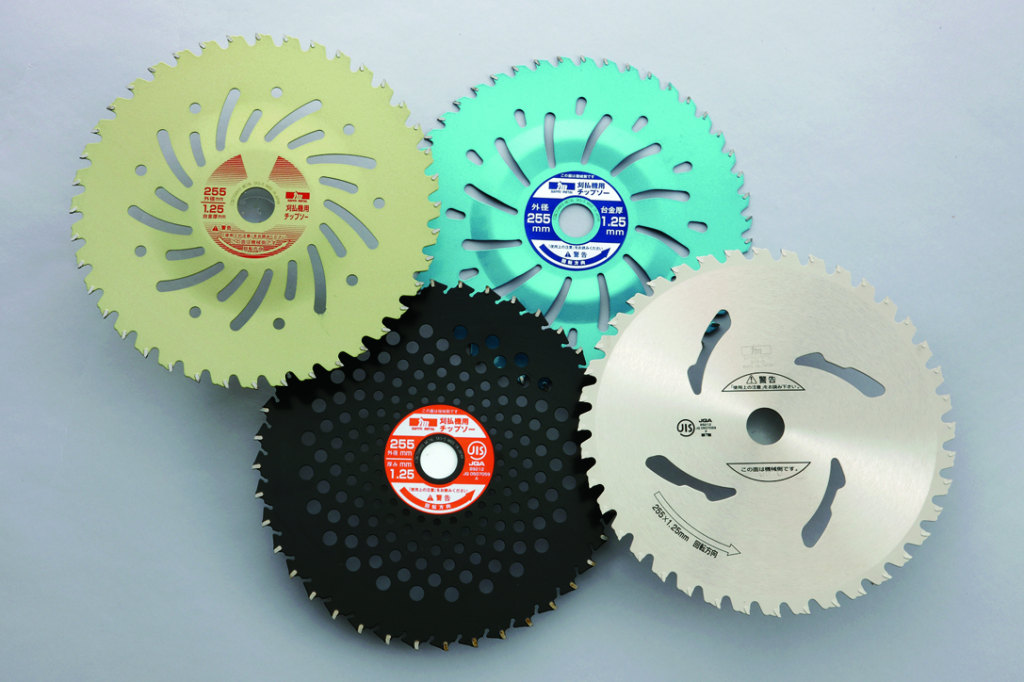 This blades have tungsten carbide tips brazed to a metal body.
This tungsten carbide tip has a very sharp edge, is second only to diamond, and has excellent durability.
The number of blades is mainly 36 teeth and 40 teeth, but there are also 60 teeth for forest and 100 teeth for tea cutting.
This blade can cut a wide from soft grass to small diameter trees.
As a weak point, if the tungsten carbide tip is chipped, not only will the balance be lost, but cannot cut the grass at all.
Therefore, the accuracy of brazing tungsten carbide tip is very important.
Judging by appearance is very difficult, but a product with bad brazing has no blade of tungsten carbide tip left after 1 hour of use.
We carry out 100% inspection and supply safe products to customers.
Also the quality of the tungsten carbide tip is very important.
Tungsten carbide tips are mainly made of tungsten carbide (WC) and  cobalt (Co).
However, cheap products contain iron (Fe), which is very brittle and easy to be chipped.
Summary
Brush cutter blades are relatively inexpensive and can be grinded and are economical.
However, there are also inconvenience such as the need to change the blade depending on the nature of the grass and regrinding.
The TCT Saw blade can be used for a long time with a very sharp sharpness.
Use these blades according to the intended use.
Please feel free to contact us if you are not sure how to choose a blade.